What's So Good About Chiang Mai?
Your ads will be inserted here by
Easy Plugin for AdSense.
Please go to the plugin admin page to
Paste your ad code OR
Suppress this ad slot.
There is a profusion of things to see and do, in and around, the Chiang Mai area in Northern Thailand. During the time we spent there we really only scratched the surface of this interesting cultural destination.
Chiang Mai, which means "new city", is the second largest city in Thailand. King Mengrai founded the city of Chiang Mai in 1296, and the city, when built, was surrounded by a wall and a moat. The original moat still surrounds the city which is now known as Old Town. While the majority of the wall has collapsed, the corner bastions of the wall still remain and, along with various other preserved lengths of the wall, it makes for an interesting landmark.
Old Town, roughly 1.5 km square, is home to more than thirty temples including Wat Chiang Man, the oldest, which was built by King Mengrai shortly after the city was founded in 1296. As we walked around Old Town we visited a few the temples including Wat Phra Singh which dates from 1345.
We also had a look at Wat Chedi Luang which was founded in 1401.
You will literally walk past heaps of Temples as you wander Old Town. As far as I could tell you are welcome to enter and look at most, but you do need to dress respectfully. I carry a sarong to wrap around my shorts and wear a t-shirt to cover my shoulders.
After a day of temples and a massage by the blind (yes massaged by blind people), we hired a bike and headed to the hills. Our first overnight stop was at Pai. Pai is as touristy as a place can get and still be full of character and culture. This quirky town is full of backpackers, hippies and tree-huggers. Nothing wrong with that (I'm a tree hugger), but if that is not your scene don't let it put you off. Pai is a great place to relax and has many attractions for a variety of tastes.
Pai is jam packed with guesthouses, hostels and bungalows, restaurants, cafes, bars, souvenir shops, boutique stores, local arts and crafts. In the evening the main street comes alive with market stalls, tourists and live music. Around Pai is a variety of waterfalls, hot springs, walking and/or trekking areas, cooking classes, ATV fun and a whole lot more.
We took a look at The Canyon, which has some pretty awesome views of the surrounding area and Pombok Waterfall.
Pambok waterfall didn't have a lot of water in it, but we enjoyed the ride out to it and the walk to the falls. The bridge we crossed was so rickety I'm not sure how much longer it will last.
Our next overnight stop was at Mae Hong Son. We left Pai early in the morning and rode through the mist covered mountains. It was beautiful… but very cold! 
Once we arrived at Mae Hong Son and booked into some accommodation, we took advantage of having wheels and went exploring. We stopped at the bamboo bridge for a look and the fish cave. Both are over rated and boring. The bridge at least is slightly photogenic.
The Fish Cave is a nice park area for a walk. There is a pond with fish and a small cave where a lot of fish congregate.
The next morning it was back on the bike again. Did I mention it was a scooter?…. yes a scooter (albeit a large one) and it was wreaking havoc on my back. In hindsight it was not comfortable enough for the two of us and our packs… Ha! Who needs comfort… me, it turns out!
Our next stop was in the middle of nowhere, when I couldn't go on with the pain in my back! I'm not sure of the name of the town we stayed in. Basically I had to have a break from riding. We booked a cabin and I had a lay down and when that didn't help with the pain, I had a walk around the village and when that didn't help, I went back to bed. 
The next days journey took us through the Doi Inthanon National Park and almost to the summit of Doi Inthanon, Thailand's highest mountain. As we traversed this steep windy road the air grew noticeably cooler – downright freezing – and soon we were snaking our way through the clouds. The summit of Doi Inthanon was enshrouded in cloud so instead of taking a detour to the summit to take in the view we continued up and over the mountain and onto Chiang Mai.
Back in Chaing Mai it was time to check out a few markets. Along with an Aussie/English couple, Jamie and Kirsty, we went to the Anusarn Night Market. After wandering the market stalls, full of all the usual souvenirs as well as a good range of arts and crafts we sat down for dinner. We watched a few lady boys listlessly dancing to drum up business for the upcoming cabaret show and then we moved on to a bar with live music. There was an excellent band playing at the Colour Bar Garden and we stayed there enjoying the atmosphere, a few beers and the excellent choice of songs until it all finished about midnight. Dwayne found a couple of fellow pissheads and did the Dwayngo Tango (not something you want to be privy to!) 
The following day we visited the Warorot Market. These markets seem to be very popular with the locals. It was very interesting to wander around and look at the fresh local foods as well as dried and preserved fruits, spices etc. There are lots of gold and jewellery shops, clothes, bags and shoes.
There is a lot more to see and do around Chiang Mai but we really took this opportunity to relax after our four day scooter ride! All too soon our time in Chiang Mai was over and we were on a bus heading north to the Laos border
Travel Notes (June2016)
Currency
Your ads will be inserted here by
Easy Plugin for AdSense.
Please go to the plugin admin page to
Paste your ad code OR
Suppress this ad slot.
THB – Thai Baht written here as ฿
To visit temples – make sure you cover your shoulders and knees. This goes for men as well as women. I think men can get away with shorts that are above there knees, whereas a women should wear three quarter pants, or like me carry a sarong to wrap around your shorts. Wear a t-shirt to cover your shoulders. If you wear a singlet have a scarf to drape over your shoulders. You must take off shoes before entering a temple, wearing slip-on shoes or thongs (flip flops) make it easier.
Massage by the blind – We have seen the signs for the massage by the blind and decided to give it a go. Where we went there was only two types of massage on offer. The full body Thai massage or a foot massage. Both were ฿150 for one hour. A Thai massage is done without oil and feels a little brutal at the time… but felt good after. It's a good way to support the community.
Motorbike hire – Scooters start at ฿99 per day. But be aware that you get what you pay for. We got a large scooter for ฿230 per day and wished we had paid more for a motorbike rather than a scooter and we wish we had gone to a better rental agency. Like I said you get what you pay for and sometimes the cheap is cheap for a reason. Dwayne checked the front tyre of the scooter we hired, but forgot to check the rear tyre. However, I did remember to take photos of the scooter (which had obviously been dropped at some time). After two days of riding it Dwayne saw that the back tyre was bald and cracking on the sides. It was totally unsafe to ride through the mountains with this tyre so we had no option but to get it changed… in some random little town. They, seeing an opportunity to make a little extra money charged us top dollar for a tyre. Originally quoted at ฿800 it became ฿1500 because they didn't have any of the ฿800 tires left… whatever. 
The place we hired the scooter from would not reimburse even a little bit of the expense. What really pissed me off is when we returned the bike and the lady walked around it, inspecting it… looking for damage. Lucky for her she didn't see anything she wanted to charge us for!
Anyway, we should have known better. Just a tip though. This company, which advertises bikes for ฿99 does not have good quality bikes. Do not hire from them (they have a few rental stores around Chiang Mai).
We hired a bike from another rental store out near bus terminal 3 and the quality of all the bikes there was exceptional compared to the 99Baht shop. All the bikes had good tyres. It is worth looking at all the bikes (at a particular shop) to see the quality of what they rent out to tourist. Go for bikes that look well cared for.
Taxi from the airport – ฿160 to our accommodation in Old Town. 
Fish Cave – ฿100 per person
Accommodation
Chiang Mai 
SK House 1
Cost – ฿400/night (AUD $16.00) 
Pros – Nice swimming pool. Restaurant was good and reasonably priced.
Cons –  wifi only in public areas. Hard bed (not unusual for this area)
Our Verdict – Good value.
Kaysorn Residence 
Cost – ฿440/night (AUD $17.00)
Pros – Good wifi, A/C, fan, wardrobe, desk and nice bathroom. Coin operated washing machine, do serve breakfast, hire out bicycles.
Cons – No english channels on the TV.
Our verdict – Good value and good ambiance.
Pai
Misty View Guesthouse
Cost – ฿300/night (AUD $11.50) 
Pros – Nice place in a beautiful setting. Cabin accommodation. Balcony with sitting area. Good free wifi in room. Clean.
Cons – Bed as hard as a rock!
Our verdict – Great value as long as you can cope with a very hard bed.
Mae Hong Son
Baan Rom Mai
Cost – ฿500/night (AUD19.00)
Pros – Nice room, quite modern looking. Fridge, A/C, wardrobe and softer bed.
Cons – Basic bathroom, needed the grout cleaned.
Our verdict –  Nice, good value.
Chiang Khong
Chiang Khong Green River
Cost – ฿630/night (AUD23.00)
Pros – Good size room and bathroom. Simple but modern, nice and clean. Fridge, A/C and nice view.
Cons – Nothing I can think of.
Our verdict – Good value.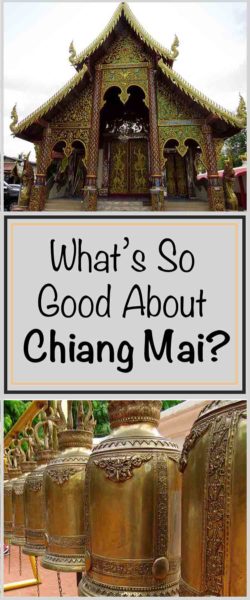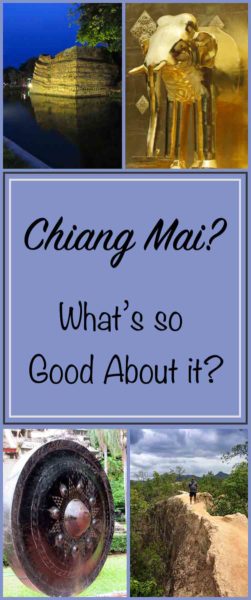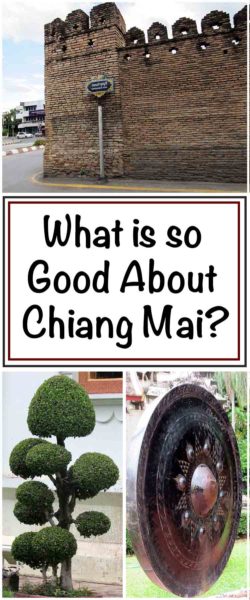 Hey there!
Don't miss a thing! Join the crew and we will send you free email updates. But don't worry, we promise not to bombard your inbox with too much awesome stuff!
Welcome board!
Something went wrong.