5 Must Visit Islands in Tarutao National Marine Park
We spent a fabulous week snorkelling and diving in the Tarutao National Marine Park with friends from Kuala Lumpur… the Vonic family, who were a lot of fun and a pleasure to have aboard our floating home. Our favourite spots included Koh Chuku (aka Koh Khai), Koh Lipe and Koh Yang. The snorkelling was good – the corals and marine life were impressive and we spent hours exploring a number of the many snorkelling sites the Tarutao National Marine Park has to offer.
Tarutao National Marine Park was established as a marine national park in 1974. It covers an area of 1490 km² at the southernmost end of Thailand in the Andaman Sea. The park consists of 51 islands within two groups; Tarutao Group to the east and Adang-Rawi Group to the west. There are three archipelagos in the park; Tarutao Archipelago, Klang Archipelago and Adang Archipelago.
Our first island stop was Koh Chuku. This beautiful island has an iconic arch at the end of one beach and is popular with day trippers. We chose to spend our time on a beach on the eastern side of the island where, at this time of year, only days before the ferries begin to run tourist out to Koh Lipe, we had the beach to ourselves. We set up our BBQ, some shade and spent two days enjoying the alluring water, pleasant snorkelling and beautiful sandy beaches.
When not in the water we barbecued on the beach, fished from the boat and explored the nearby caves. Ilija caught a small fish and a couple of squid which, when he cooked them on the BBQ, were delicious and tender. The kids discovered a gorgeous little cave that had a beautiful shady pool inside. This island truly is a little paradise!
After our time on Koh Chuku, we sailed to Koh Lipe. It was not a long sail but it was a good one. We took the dinghy out to the eastern tip of Pattaya bay and snorkel back towards the beach. It was a great snorkel with plenty to see…. Moray eels, anemones and clownfish, feather stars and plenty of fish. Dwayne and Nikola went "cave hunting". They explored the rocky shoreline until they found some caves which we could swim though.
It wasn't all about snorkelling…. back on Koh Lipe beach we enjoyed a drink and a chat with some locals, and Luka got to jam with a fellow guitarist before we headed into walking street to for a massage and dinner. Ilija and Anka spoiled us with a massage on each of the three nights we spent at Koh Lipe. It was relaxing and fun… and probably quite a sight to see, the six of us being pampered all in a row!
Dinner each night was fresh barbecued seafood. Yummy mackerel, huge barbecued prawns and a delicious stir-fried vegetable… with all the trimmings. And as always we delighted in trying something we had not eaten before. This time it was razor clams or bamboo clams as they are some times called. They were very tasty.
We took Thorfinn around to a mooring at Koh Talak where the guys had a dive on the popular dive site called Stonehenge. It is a deep dive site and had strong currents but we all got in the water for a look around, albeit briefly. I followed the guys for some time playing in their bubbles! We then moved the boat to the western side of Koh Talak for some more snorkelling.  We snorkelled the western and southern side of this island and the coral and marine life were very good.
The next day we moved again on the hunt for other great places to snorkel. We picked up a mooring at Koh Hin Som and had a snorkel before moving on to Koh Yang. We stayed at Koh Yang for the night and spent the two days in the water exploring this fabulous snorkel site; it was just beautiful. It was really very good snorkelling; I would not hesitate to recommend the area. We saw so many wonderful sea creatures including a turtle (everyone saw it apart from me!)
We returned to Koh Lipe for our last night of pampering and feasting on seafood before, all too soon the week was over and we had to sail back to Langkawi so the Vonic family could catch their flight to KL.
And before they left we had to play pirates!
As Dwayne and I sail through SE Asia we have often been disappointed by the snorkelling due to murky water, rubbish and the ruined, overfished and dead reefs. The Tarutao National Marine Park didn't disappoint. If you are sailing through this area visit Koh Lipe and get a map of the dive and snorkel sites, then go and get wet and explore… you will not be disappointed.
Travel Notes (Oct 2015)
Check out our video – Snorkelling Koh Lipe and Tarutao Marine National Park
For more information about the marine park visit Tarutao National Park link. It has info on getting there, attractions, facilities and accommodation.
Moorings – There are moorings at all the islands we stopped at. We were there at the end of low season and we were easily able to pick up a mooring instead of anchoring.
A list of the Marine life we saw (not all inclusive)
sergeant majorfish
golden damsels
Indian cushion seastar
marbled sea cucumber
black diadema urchin
moorish idols
slipper coral
mushroom coral
fire coral
boring clams
christmas tree worms
funnel coral
magnificent anemone
blue sea star
compact coral
barrel sponge
tube worm
brain coral
funnel coral
lobed pore coral
delicate whip corals
shame faced box crab
crown or thorns starfish
turtle
broadclub cuttlefish
cornetfish
trumpetfish
giant moray
masked porcupine fish
common porcupine fish
seal faced puffer
sand lizardfish
bluestreaked cleaner wrasse
moon wrasse
red breasted wrasse
Kuhl's stingray
blue green damsel
skunk clownfish
false clownfish
clarks anemnone fish
emperor angelfish
brown marbled grouper
powder blue surgeonfish
titan triggerfish
scribbled triggerfish
orange spiked sea cucumber
a leaf-like bat fish
clams
butterfly fish
parrotfish
rabbitfish
indian damsel
Like this post? Please pin or share on social media…
thank you!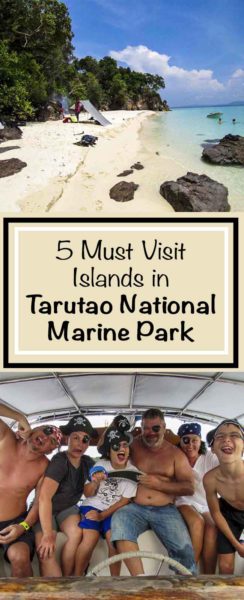 Hey there!
Don't miss a thing! Join the crew and we will send you free email updates. But don't worry, we promise not to bombard your inbox with too much awesome stuff!
Welcome board!
Something went wrong.