Seriously! Put Mu Koh Similan National Park on Your Bucket List.
The alluring islands of the Mu Koh Similan are nothing short of magnificent! This island archipelago encompasses 11 islands and has some of the best snorkelling and diving you will find in Thailand. Most of the islands have a coastline of striking granite boulders which plunge to great depths; balanced precariously atop these are more granite boulders giving the Similans a dramatic picturesque both below and above the waterline. Some islands have beaches of fine white sand, seemingly untouched by human feet….. until the tourists arrive!
Located in the Andaman Sea, just 60NM northwest of Phuket, Mu Koh Similan National Park is a popular place for snorkelling and diving. The ranger headquarters are on Koh Miang  along with a restaurant, cafe, and accommodation which also includes a campsite. Koh Miang has a  few nature trails and nice beaches. Koh Similan has a restaurant, campsite, a couple of nature trails and a beach that is considered one of the best in the park. More on accommodation here. But that aside, what people really come to the Similan Islands for is the snorkelling and diving!
The coral in the Similan Islands did suffer from coral bleaching in 2010 which did kill quite a lot of it. However, the coral is regenerating well and there is lots to see. The marine life in this national park is quite simply stunning. There is an impressive variety of fish to be found along with turtles, moray eels and much much more.  You will find a list of all I could identify at the end of this blog.
The snorkelling and diving is all the more thrilling due to the colossal boulders that plunge to vast depths, at the water's edge, turning the Similan underwater world into a labyrinth of caves and swim-throughs – much like an adventure playground.
Cruising
The Similan Islands have become a popular destination for yachties cruising Thailand during the NE monsoon season. There are many moorings buoys available and if you are after a little peace and quiet you can find it…  even if it is only before 10:00 and after 16:00 when the bulk of the tourists leave. 
Our first mooring and snorkelling spot was at Koh Bunya. We arrived during the busy part of the day when tourists were being ferried in and out of this popular snorkelling destination. Be aware of all the tourist boats coming and going as you snorkel, they don't slow down much. The snorkelling – around monolithic boulders – was really very good, as was the huge variety of fish.
We moved on the next morning to Koh Miang to meet up with some fellow sailors – Phil and Helen from SV Meridian. We picked up a mooring but soon moved on as it was a bit rolly. It was only going to get worse as this is one of the main beaches at which the tour boats drop their passengers. With the fast-boats roaring in and out, it can feel like you are in heavy seas!
We grabbed up a mooring at Koh Payu. The mooring was close to the shore but it was the only one that remained free at this busy snorkelling site. It was a gorgeous spot and we wanted to overnight there so we had to make some sacrifices! For one, we were surrounded by tourist and tour boats. We found ourselves in the hub of all the excitement and then the tour boats began to tie onto our stern. That certainly caused some feelings of apprehension. Those feelings were raised to levels of anxiety – that required a stiff drink – when the tide changed and we had one of the tour boats raft up to us. Thorfinn's hull had only recently been painted and we loathed to have her scratched. But alls well that ends well.
The next morning we went to Koh Similan for a snorkel. It wasn't the best of snorkels. However, there is still much to see if you are looking for it (I did find a clownfish) but there are so many great spots that I would give this one a miss if I had time restraints.
We spent the rest of the time on a mooring on Koh Miang. We could snorkel directly from our boat which is always good fun. The snorkelling was good and lots of dive boats came to this area for diving. While moored here we snorkelled at Koh Ha. We snorkelled around Koh Ha and it was a gorgeous snorkelling site. There is a wreck of a large fishing boat and it makes for an interesting exploration, as do the caves and swim throughs in the area. We also snorkelled the south east corner of Koh Miang. This is a nice area with large boulders with many  fish! If you want excellent snorkelling and diving in Thailand, a visit to Koh Similan will be well worth your time.
Travel Note (April 2016) 
Mu means group and Koh means Island, therefore Mu Koh is a group of Islands, thus The Similan Archipelago!
Cruising 
Moorings  – quite a few are available. I don't think you are allowed to drop your anchor.
Supplies – stock up before you go – no grocery stores, fuel etc
Land Based Travel
Getting there – From Thap Lamu Pier at Khoa lak. Day trips can also be organised from Phuket. More information here.
Accommodation –  Mu Koh Similan accommodation.
Things to do – snorkelling, diving, walking, bird watching.
More info – Mu Ko Similan National Park.
More info on the coral bleaching and the effect of tourism on the reefs at Koh Similans read  – 12th International Coral Reef Symposium.
A list of the marine life we saw (not all inclusive) –
Green turtle
Hawkesbill turtle
Painted spiny lobster
Remora
Moray eel
Lionfish
Scorpionfish
False clown anemonefish
Skunk clownfish
Clark's anemonefish
Titan triggerfish
Orange linned triggerfish
Ebony triggerfish
Reef triggerfish
Peach face triggerfish
Picasso triggerfish
Giant trevally
Blue trevally
Long tom
Andaman sweetlips
Oriental sweetlips
Cornetfish
Moorish idol
Long fin bannerfish
Yellow tail fusilier
Yellow back fusilier
Sargent major
Moon wrasse
Bird wrasse
Blue streak cleaner wrasse
Java rabbitfish
Lined butterflyfish
Raccoon butterflyfish
Threafin butterflyfish
Red tail butterflyfish
Long nose butterflyfish
Copper band butterflyfish
Andaman butterflyfish
Latticed butterflyfish
Vagabond butterflyfish
Black pyrimidfish
Threeband pennant fish
Pennant coral fish
Lined surgeonfish
Powder blue surgeonfish
Orange spined surgeonfish
White margin unicornfish
Blue spined unicornfish
Blue ring angelfish
Seal face pufferfish
Common porcupinefish
Spotted boxfish
Long finned batfish
Ember parrotfish
Parrotfish
One spot snapper
Black & white snapper (juv)
Sand lizard
Golden damselfish
Humbug damselfish
Blue green dasmselfish
Indian damselfish
Tiger cowrie
Black diadetium urchin
Blue seastar
Indian cushion seastar
Crown of thorn starfish
Long arm Feather stars
Christmas tree worms
Sea pen
Tube worm
Orange spiked sea cucumber
Pineapple sea cucumber
Marbled sea cucumber
Magnificent anemone
Boring clam
Barrel sponge
Mushroom coral
Slipper coral
Delicate whip coral
Fine table coral
Solid table coral
Blue staghorn coral
Fire coral
Brain coral
Maze coral
Compact coral
Boulder coral
Lobed pore coral
Tube coral
Like this post? Please pin or share with friends and family…
thank you!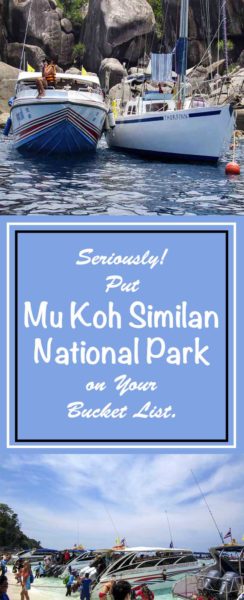 Hey there!
Don't miss a thing! Join the crew and we will send you free email updates. But don't worry, we promise not to bombard your inbox with too much awesome stuff!
Welcome board!
Something went wrong.