8 Stunning Island Destinations You Will Want To Visit!
Your ads will be inserted here by
Easy Plugin for AdSense.
Please go to the plugin admin page to
Paste your ad code OR
Suppress this ad slot.
Looking for a great island destination? 8 travel bloggers share their favourite island get aways! Whether you want a romantic get away or a relaxing time on the beach this list of islands has something for everyone. 
Koh Lipe is part of Tarutao National Marine Park at the southernmost end of Thailand, in the Andaman Sea. Being a protected marine park has undoubtedly helped to keep the waters around Koh Lipe pristine and the sea life healthy.
The snorkelling and diving at, and around, Koh Lipe is really very good. There are many dive and snorkel trips leaving from Koh Lipe daily. The many famous dive sites include 8 Mile Rock, Yong Hua Shipwreck, Sting Ray City and Stonehenge.  Furthermore, it is possible to snorkel nice coral reefs just a few metres from shore!
Other island activities you can enjoy on Koh Lipe include kayaking, sailing, island hopping, sunset tours and fishing trips. If you are after a relaxing day on the beach this is the island for you! Koh Lipe has three main beaches – Sunset Beach in the west, Sunrise Beach in the east, and Pattaya Beach in the south, all of which have beach bars, restaurants and a delightful island vibe!
Koh Lipe also has its share of night life and a vibrant bar scene. Walking Street comes alive at night as people feast on fresh seafood in one of many seafood restaurants. In walking Street you will also find lively island bars, massage parlours and souvenir shops.  Though small, the island does have a medical centre, many pharmacies and plenty of mini-marts. There truly is something for everyone!
Trippin' Turpins Social Media….
By Garth from Phil and Garth, a couple of sightseeing & adventure travel addicts.
Santorini in our opinion is the most picturesque of all the Greek islands. It's a volcanic island with a spectacular rugged landscape formed by a huge eruption in the 16th century, which caused the centre to collapse into whats now the caldera. The volcano is dormant, but still active, which means you can enjoy swimming in the hot springs by taking a boat ride into the caldera and then look back on the island for one fabulous view!

When it comes to beaches just choose a colour but you won't find golden sand or white beaches in Santorini, instead spectacular black or red volcanic beaches to enjoy. Head to the our favourite black sandy beaches of Perissa or Kamari where you can enjoy a spot of snorkelling and then eat a delicious fresh seafood lunch at one of the many tavernas right on the beach. Perissa is also close to the remains of Ancient Thera for culture vultures.

When you're done at the beach, drive up to pretty town of Oía perched right on top of the cliff edge and see the most beautiful sunset in the world (along with a few other people!)  Just grab a spot with a drink and watch the pastel coloured homes turn a lovely orange glow. May and June are two of the best months to go.
Phil and Garth Social Media….
#3 Fraser Island – Australia
By Travel Lexx – exploring the world one active adventure at a time.
If you like your island breaks with a dose of adventure, then Fraser Island might be your ideal getaway. Located just off the coast of Queensland, Australia, it's the largest sand island in the world. Accessible only by 4WD, this isn't your ordinary beach holiday.
Drive along the 75 Mile Beach past sand dunes and over creeks, stopping to take photos of the famous Maheno shipwreck, float gently downstream at Eli Creek and climb up to Indian Head for stunning views of the island and the Pacific Ocean.
Learn more about the island and its flora and fauna at Central Station before enjoying a picnic in the forest. You might be lucky to spot some of the wildlife with dingos and monitor lizards often seen roaming around. There are more than 40 species of mammal and 350 species of birds calling Fraser Island home.  Keep an eye out on the water too as whales, dolphins and turtles are often seen offshore.
Temperatures in summer can reach 40C so cool off by visiting the Champagne Rock Pools or relax on the shores of freshwater Lake McKenzie after a bumpy drive through the island's unspoilt rainforest. Lake Wabby is another must-visit spot but don't wait too long – the advancing Hammerstone Sandblow dune will swallow it within 100 years!
Spend your nights stargazing by the fire at one of the island's campsites and compare adventures with fellow travellers. After all Fraser Island is an unforgettable experience you won't want to stop talking about!
Travel Lexx Social Media….
By David, a blogger always travelling elsewhere at Travelsewhere.
When people think of Spain's best islands, it's a good chance they think about the country's Mediterranean islands like Majorca or Ibiza. But in fact, one of Spain's best island getaways is actually on the far side of the country in the waters of the Atlantic Ocean. The dual Cies islands offer world-class beaches with a magnificent mountainous backdrop and still somehow only really known to local Spaniards.
Located a ferry ride from the Galician city of Vigo, the Cies islands are joined by a golden sand beach and rocky causeway. The islands have multiple beaches, from the popular Praia de Rodas to the secluded Praia de Figueiras. Aside from beautiful beaches and sheltered water, visitors can explore the eucalyptus forests and climb to the rocky Alto do Principe viewpoint for stunning Atlantic views.
While it is more common to visit the islands as a day trip from Vigo, there is a campsite where you can either rent a tent or bring your own. Regardless of whether you choose to spend the night or not, one of the added benefits of the Cies Islands is the temperate Galician climate. While the rest of Spain swelters in summer with temperatures nearing 40°C, Galicia sits in the high 20°Cs. That's still beach weather, with out being burnt to a crisp.
Travelsewhere Social Media….
#5 Hilton Head Island – USA
By Rob & Ann of Travel Latte – pretirement travellers seeking affordable luxuries.
Can you imagine going to summer camp…with your whole family?  That's the best way we can describe Hilton Head Island. Once a hideout for notorious pirates, today it's a family friendly seaside destination you'll love.
Of course, the pirates aren't all gone. The top-rated activity on (or off) the island is The Black Dagger, a pirate ship adventure! Kids will also enjoy The Sandbox, sort of a museum meets playground. For older kids and outdoorsy adults, there are bike and hike trails, water sports, and a long stretch of public beach. The island is perhaps best known as a paradise for golf and tennis. You could play more than 400 holes across island, including Sea Pines, home to the RBC Heritage PGA tournament. Or improve your court cred; Hilton Head hosts eight of the world's top tennis resorts and camps. 
No summer camp would be complete without horses, sailboats and sing-alongs, and Hilton Head has them! Lawton Stables offers riding for all levels, including trail rides through the Sea Pines Forest Preserve. Get on the water in the Americas Cup racing yacht Stars & Stripes! Then, end the day at the Harbour Town Grill for dinner and a summer-camp-style sing-along that the kids will love.
Your ads will be inserted here by
Easy Plugin for AdSense.
Please go to the plugin admin page to
Paste your ad code OR
Suppress this ad slot.
Unlike summer camp, there's a variety of accommodations, from Disney's Hilton Head Island Resort and the Sea Pines Resort, to Holiday Inn's Beach House and Airbnb stays.  Whatever you choose, you're in for a fun family time, matey!
Travel Latte  Social Media….
By Jenn, half the By Land and Sea duo, exploring the world through affordable luxury and sustainable travels.
Thoughts of visiting St. Lucia drum up images of one of the most picturesque islands in the world.  Arriving in St. Lucia will sweep you away into a misty paradise that is surely made from the stuff of dreams.  
Located in the southeastern part of the Caribbean, this is an idyllic island where you experience everything from vibrant port cities to luxury resorts, tropical rainforests, waterfalls, volcanic beaches, sweeping coastlines, and more.  Here, you can enjoy a restorative volcanic mud bath in Sulphur Springs or participate in a variety of other activities around the island. 
Perhaps the most sought after experience of all is taking in the views of the unbelievable Pitons, located in the southern part of the island at Soufriere, which is said to be the heart and soul of St. Lucia. 
While there are many ways to experience these beautiful volcanic formations, a catamaran cruise provides unobstructed ocean views of this iconic landmark. You can also stop along the way for a visit to Marigot Bay to take in this secluded spot filled with yachts and more beautiful views. This island is truly breathtaking and its beauty is impossible to ignore.
By Land and Sea Social Media….
By Angie and Simon – scuba diving, wildlife loving, storytelling couple from Feet Do Travel.
If you love Bali but not the tourists or traffic, and you are looking for somewhere with white sand beaches and a friendly smile – then look no further than Lembongan! A 30 minute speed boat ride away from the Bali port of Sanur, as soon as you arrive on the island you are hit by the wonderfully relaxed vibe and a slower pace.
The Lonely Planet describes Lembongan as the place everyone wants Bali to be, and I have to agree. With very few cars on the island, everyone either walks or rides around on scooters.
We hung out on the white sand beach of Jungutbatu in the north and spent our time on the comfy beanbags outside of Blue Corner Sunset Bar which also offer daily "specials".
During the evenings, there are various live music events plus an open-air movie theatre at Jungut Batu Theatre Restaurant. On Friday nights, everyone heads to Blue Corner for the beach party BBQ.
Hire a scooter and you can ride around the island in a couple of hours to visit Mushroom Beach, Devil's Tear and Dream Beach where you can sip cocktails in an infinity pool. Take a boat ride through the mangroves and if you love snorkelling, this amazing site has crystal clear water and we saw a school of batfish. If you are a scuba diver, you can look for manta rays here.
We found a slice of paradise in Lembongan, and we can't wait to return again … and again!
Feet Do Travel  Social Media….
#8 Roatan Island – Honduras
Parrots are singing, music is floating in the wind; palm trees swaying and you hear the sounds of people laughing, yes you are on Roatan Island, Honduras. Roatan Island, is a beachy Island, located in the Western Caribbean, and one of my favourite places to visit. 
West Bay Beach, Roatan is #20th on Trip Advisors 2017 Worlds Best Beaches.  Here you will meet the most wonderful people; expatriates, islanders and travellers, like yourself, all loving island life.  Everyone has one thing in common, fun, white sandy beaches, snorkelling and scuba diving.
Roatan Island is one of the Bay Islands only 77km long, 8km wide, and is surrounded by the second largest Barrier Reef System.  A scuba diving paradise with cruise ships visiting the two ports.
You do not have to be a diver to enjoy Roatan.   You can snorkel right from the beach and see amazing sea life of the reef.  Enjoy the wide variety of cuisine, go shopping in West End or catch one of the local bands playing at West Bay beach bars.  Make sure to see the amazing sunset from West Bay Beach. 
My favourite place for music and fun is Bananarama Dive and Beach Resort.   All it takes to fly to Roatan is a direct 2-hour flight from Houston, Texas or Atlanta, Georgia going directly to Roatan Island.  When you arrive and travel around say hi to all my friends and tell them I will be back soon!
1Adventure Traveler Social Media….
Liked this post? Please share with friends or pin it using the link below!

Thank you!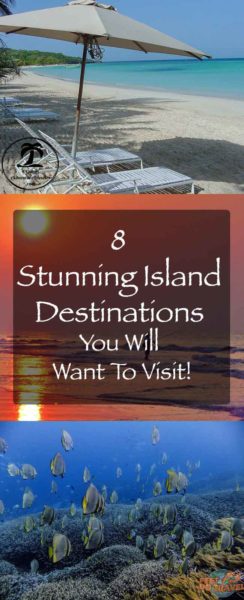 Hey there!
Don't miss a thing! Join the crew and we will send you free email updates. But don't worry, we promise not to bombard your inbox with too much awesome stuff!
Welcome board!
Something went wrong.