Penang's Must-See Street Art!
Our favourite feature of Penang is the street art!  Georgetown, a UNESCO World Heritage Site, has the majority of the art, but street art can be found throughout many other parts of Penang as well. The street art, which is now a prominent tourist drawcard, is a relatively new addition to this charming historic town. The idea of art to "mark" the UNESCO – Georgetown, was developed in 2009 with a competition which led to 52 metal caricatures depicting the area's history. Further to that, in 2012 the government asked a young Penang-based artist to paint some wall murals to brighten up the town… and the rest, as they say, is history.
We have spent many a day, roaming the convoluted streets of Georgetown, vigilant to locate the street art. In fact, we have visited Penang four times, and each time we have ventured to see more art. Be that as it may, we have not seen it all yet! Nonetheless, the following photos will give you an idea of what is artistically on offer in the streets of Georgetown.
Ernest Zacharevic
Many of our favourites are by young Lithuanian-born artist Ernest Zacharevic. Ernest, a Penang-based artist, was invited to paint murals on six walls, over a three month period, for the 2012 Georgetown Arts and Culture Festival. It was his "first constructive public art project" and, "in a town with no public art or graffiti whatsoever,"  the public response was astonishing (Ernest Zacharavic). Sadly, a couple of Earnests' painting have been lost due to weathering. This year Earnest decided to restore some of his original paintings (after originally saying he wouldn't retouch them). We are delighted he changed his mind, as his pictures are beautiful and quintessentially Penang.
Marking Georgetown
Blending humorous illustrations with historical facts, these metal structures describe the early settlement of Georgetown. Commissioned by the Penang Tourism Board, there are 52 of the steel rod sculptures which lead you on an interesting historical, and cultural journey throughout the streets of Georgetown.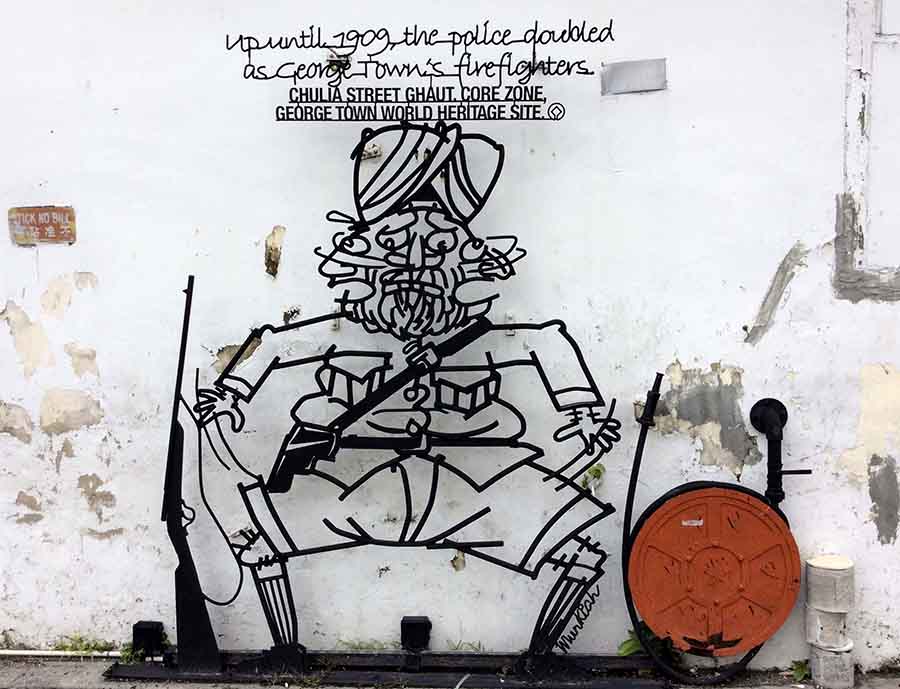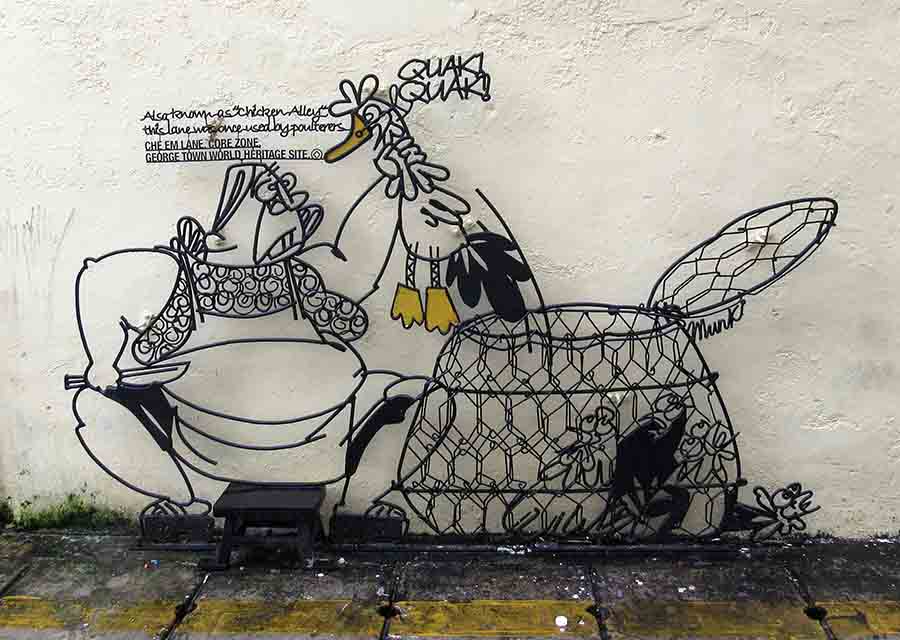 101 Lost Kittens
These paintings are part of a collection of artwork created by a group of artists to raise awareness about stray animals.  The original 12 cat-related paintings were painted with environmental friendly paint by the Artists for Stray Animals (ASA). There are a few more cat paintings now, but you can see which are the original 12 paintings here.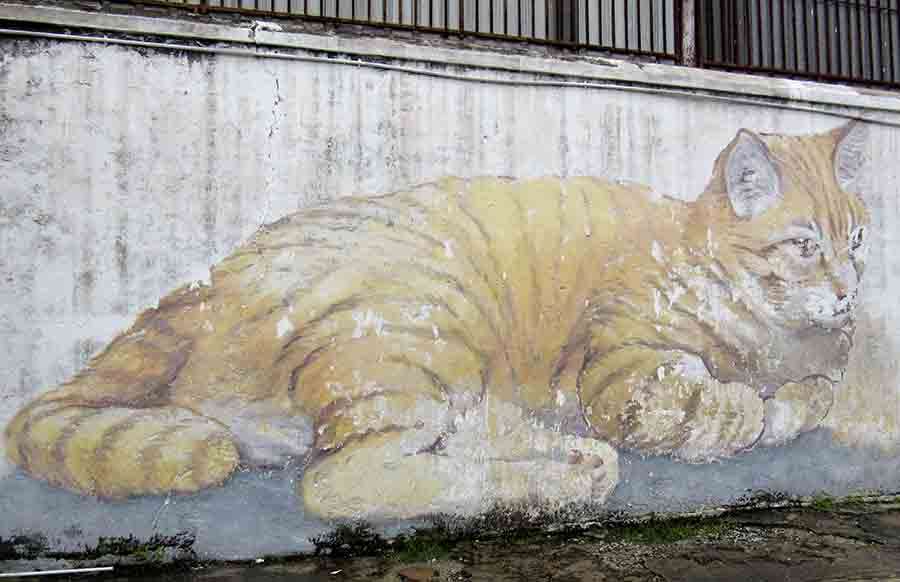 We'd love to see more street art on our journeys… Where in the world is your favourite Street Art?
Liked this article? Please "Pin" it and share with your friends!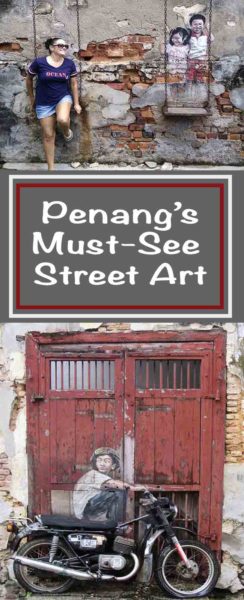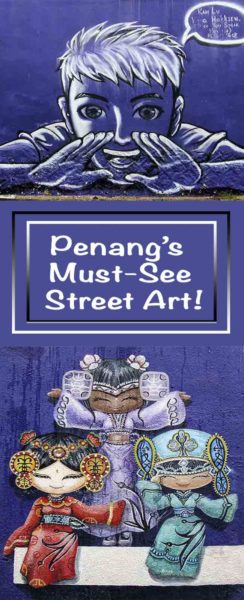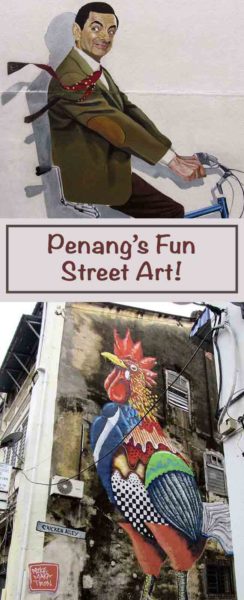 Hey there!
Don't miss a thing! Join the crew and we will send you free email updates. But don't worry, we promise not to bombard your inbox with too much awesome stuff!
Welcome board!
Something went wrong.