One Delightful Burmese Cooking Class
As soon as I tasted the Burmese tea leaf salad I knew I wanted to learn how to make it. When we were visiting Inle Lake in the township of Nyaung Shwe (Shan State) we decided we'd do a cooking class. It was just luck that we chose Bamboo Delight Cooking School.
We were also very lucky to be the only two in the class, as it is usually very busy even in low season. The cooking school is run by Sue and Leslie. They are incredible people about which, I will tell you more, further on.
We met Leslie at the market at 09:00. The first thing Leslie did was ask us what we would like to cook. I said the tea leaf salad. As we were going to be making 6 dishes he asked us if we liked fish, chicken or beef, spicy food or not. We said we eat anything and love spicy food. He was happy to have two adventurous omnivores to cook with that day.
At Bamboo Delight Cooking School the menu can cater for vegetarians, vegans and fussy people that dislike certain foods and/or spice. For people with food intolerance or allergy I can't say, but I wouldn't rule it out… I'd say discuss it with Leslie and Sue.
The markets are always a great experience especially when you have someone who speaks very good English to explain the ingredients. We have been living and shopping in South East Asia now for about 2 1/2 years and still have so many questions about the fruit, vegetables and other ingredients used in local food. Leslie was able to answer many of our questions about what a certain vegetable was and what it can be used for. The market trip for us was very informative!
When we had all the ingredients we needed for our menu we went to the cooking school. The cooking class took place in an outside kitchen using traditional charcoal stoves. 
At the markets we had decided on a menu of tea leaf salad, rosella leaf soup, spring onion dumplings, beef curry, fish curry and mushroom stir-fry. We each made 3 different dishes with the help and guidance from Lesley and his staff.
I cooked the fish curry, dumplings and tea leaf salad, while Dwayne did the beef curry, soup and stir-fry. The meals where simple and enjoyable to cook. When the cooking was finished we sat down to an exquisite feast! At the end of the feast we were given a goodie bag of spices and a copy of Sue's story.
It is an interesting story about a young girl who wanted to be like her father. Well before tourism took off in Myanmar, Sue's father would invite visitors to Myanmar into his home where he would offer them food. He couldn't speak their language but wanted to offer his hospitality.
Sue went on to learn English and worked in the tourism industry before starting her own cooking school. However, it was not a smooth road she travelled. There have been ups and downs; times of no food, no money, and maybe even no hope. It is wonderful to see what Sue's determination has created.
More than just a cooking school…
Leslie and Sue are an integral part of their community. Giving back to, and supporting, their community is very important to them. On a short tour of their property we were shown a schoolroom and library. Leslie explained that they run a summer school to teach English, and that on weekends the library is open for the village people to use.
Part of all the cooking class proceeds are used to fund the school and library. Their goal is to have the next generation understand the value of an education. With the help of volunteers they are well on their way to achieving their goal.
I have no hesitation in recommending* Bamboo Delight Cooking School. It was fun, informative, hygienic, friendly, well staffed, accommodating, delicious, and excellent value for money.
*I have no affiliation with Bamboo Delight; all opinions expressed are my own.
Travel Notes (2017)
Currency
MMK – Burmese Kyat written here as K
You will sometimes be quoted in USD and it was easy enough for them to convert to Kyat (pronounced chat). In my opinion I think it is better to have the Kyat as everyone takes that. If you have USD they need to be in perfect condition. TIP – change or use all your Kyat before you leave Myanmar because it is not easy to get it changed once you leave. We have had no luck changing it in Thailand or Malaysia so far.
Bamboo Delight Cooking School
Cost – K20,000 (less than AUD $20.00)
Class Hours – Morning class (include market trip) 09:00 – 13:00 / Evening class 17:00 – 20:00
Phone – 081-209375, 09 41010433, 09 428345261
Email – [email protected]
Website – https://bamboodelight.wordpress.com/cooking-class/
Inle Zone Entrance
Cost – K12,000 (for 5 years and above)
Valid – 5 days from date of issue
We paid this on our way from the bus to the hotel… the taxi driver just stopped at where we had to pay.
Accommodation
We stayed at the Royal Nyaung Shwe Hotel which we booked through booking.com at a great price!
Cost – $25 USD
Pros – New hotel, A/C, fridge, good size room, large bathroom, extra pillows, desk, bedside tables, kettle, good range of toiletries, two English movie channels, lift/elevator, wifi ok and friendly helpful staff.
Cons –No pool yet, but I think they said they are going to be doing one – on the roof maybe?
Verdict–The room was a good size and really nice.  Breakfast was included – we could order what we wanted tea/coffee/juice/fruit/eggs/toast/cereal/noodles/rice etc
Transport
Getting there – Bus from Bagan to Nyaung Shwe (Inle lake)
Cost – K11000 / per person (less than $11 AUD)
Company – Rainbow Express
Departed – 08:00 (We got picked up at 07:30)
Comfort – Not good. We ended up getting picked up by a minivan. We thought it would be taking us to the bus because we said we wanted VIP/Express. It didn't. We picked up more people along the way until the minivan was full. We had many unexplained stops and didn't arrive until about 5pm at Nyaung Shwe. It was a long day. We chose to do day because we were told it was only a 6 hour trip and apparently we would be dropped at Nyaung Shwe in the middle of the night, if we took the overnighter.
Moving on – Overnight bus from Nyaung Shwe to Mandalay
Cost – K16,000
Company – Shan Thit Sar Express
Departed – 19:30 (we were picked up from our hotel at 19;00)
Comfort – Very good, A/C, blanket. Arrived in Mandalay at 03:30 (the hotel let us in our room!)
Myanmar Travel/Visa
It is now very easy to apply for a visa to travel to Myanmar. You simply apply for an eVisa online before you travel. Your tourist eVisa will be valid for 90 days from the date of issue and you may stay in Myanmar for up to 28 days from the date of arrival.
How to apply – Simply visit https://evisa.moip.gov.mm/ and fill in an on-line form. You will need to attach copies of your passport and also a passport photo. To attach our copies we simply took photos and uploaded them. When applying you need to tell them where you plan on entering Myanmar, your accommodation details (we simply put down where our first night accommodation was) and you will need a credit card for payment.
You should receive confirmation of your visa application via email within one hour. Within three days you should receive your approval letter. You need to print out the letter and take it with you. You will be expected to present it on arrival in Myanmar.
Wifi/Sim Card
We found that the wifi wasn't always good in the hotels. Having said that we did get lucky in a couple of places and had very good wifi. We each bought a sim card for our phone/iPad at the airport in Yangon when we flew in. I had read somewhere that ooredoo was good and I was not disappointed with my connection. We paid K22,500 for 14Gb and 30mins calls. I think 6Gb and 30min calls was K11,500.
Liked this post! Why not share it with your friends and family….. thank you!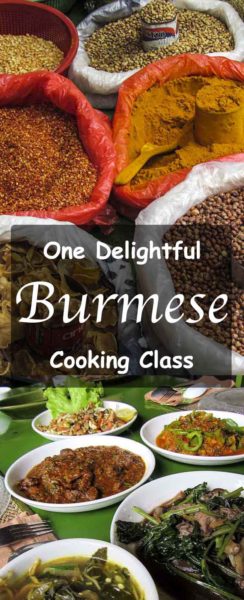 Hey there!
Don't miss a thing! Join the crew and we will send you free email updates. But don't worry, we promise not to bombard your inbox with too much awesome stuff!
Welcome board!
Something went wrong.