Step Back in Time with a Visit to Yangon!
Yangon, formerly known as Rangoon, is the largest city in Myanmar, which was once known as Burma. Upon arrival every one of our senses was set whirling. The city is chaotic but not disorderly. It is dirty, but at the same time colourful and charming. Noise of the car horns filled our ears and the aroma of cooking foods our nose. A flurry of activity surrounds the street vendors and markets, and crossing a road was exactly like playing the old arcade game Frogger.
To jump to essential information about Yangon, Click here
Beautifully dressed Burmese men and women walked on the betel-nut-spit splattered paths and roads, and the children smiled shyly as we passed by. The overwhelming clamour for our coin and patronage, for which we have become accustomed to in other South East Asian countries, was not forthcoming. We were treated with smiles and mingalabar (hello) as we passed friendly people, and above that, we were treated like visiting royalty when we chose a place to eat…. and this was all in our few hours in Myanmar!
We didn't take advantage of all the things to see and do in Yangon but enjoyed our three days with what we thought was a good variety of activities.
Our first night we wandered down to the night markets to try the local food. The markets stretch quite a way along The Strand. We first walked one way, looking at all the choices before walking all the way to the other end. Stall after stall displayed fish, chilli crab, deep fried foods and crickets.
Eventually we ended up back where we started and selected a meal of fried fish with a unique sauce, a soup, and a large fried rice. With a large bottle of water it came to less than $8.50 AUD.
We walked down to the ferry terminal with the hope of catching the ferry to Dala Island. It is free for locals to cross on the ferry so, by following the locals, we were not led to where we needed to go to purchase a ticket! After looking around in confusion for a minute we wandered out on to the balcony to decide what we wanted to do.
It is here we were approached by Chozin Thway, a tiny Burmese girl with almost perfect english! She showed us where to purchase the ferry tickets. She also explained that we could hire a driver over on Dala Island for 8000 kyat / per hour to take us around. She then offered her services as a guide and we accepted.
We were given two pedal powered rickshaws to go in. We visited a monastery and saw Saint U Pinnya who is enshrined in gold, visited a fishing village and went for a walk to see where the rivers meet.
One of the most memorable places we visited was a village that is a refuge for people who lost their homes and livelihoods in the 2008 cyclone. This is a very poor village that relies on the generosity of tourists, the government and local Burmese people. This village is also the site of a crematorium and cemetery.
After having a wander around the village and having fun with the very inquisitive kids we went to a place where we were able to purchase rice to donate to the village.
Chozin Thway took us to a place built of recycled material and selling many recycled products. The walls were made from coke bottles and the roof from strips of old tyres. Inside there were products such as hand bags made from tyre rubber and plastic… There were also some products made by "Amazing Grace" an organisation which provides decent work for people with disabilities.
We visited the local markets which is alway interesting, especially if it is your first visit to an Asian market. Dwayne then asked if there was somewhere he could get his hair cut. 800Kyat! That is only $0.80 AUD.
As one of my favourite authors, Rudyard Kipling, had been a patron of this opulent hotel I couldn't pass up the opportunity to enjoy high tea and the grand colonial architecture from a bygone era of Myanmar's former capital city.
Photo – The Strand Hotel by Ron
I was not disappointed, the setting was delightful and the food, tea and coffee superb. Click here for the high tea menu.
If you have been to Thailand, KL or Singapore, and are expecting a market full of tourist trinkets you will be disappointed. Remember tourism is still very young in Myanmar. The best thing about these markets is that they are actually there for the locals – they haven't been built for the tourist (know what I mean?) We didn't see all the market had to offer but there were many gold and jewellery shops, paintings and clothes.
Yangon's iconic landmark, Shwedagon pagoda is the largest pagoda in the country. It has religious, historical and cultural significance dating back to about 588BC.
There are four entrances to Shwedagon pergola. We entered via the eastern gate, purely because that is where the taxi dropped us off. Once inside the grandeur is overwhelming. Much of the gold stupa is actually constructed with gold plate. It is easy to see which is the real gold and which is gold paint, however you will not have to categorise the layers yourself, as you will receive a map which, along with historical information, does actually identify each layer of the stupa.
For example The Diamond Orb at the very top of the stupa is 56cm in height, 27cm in diameter and has 4,351 diamonds totalling 1,800 carat! The apex diamond is 76 carat! OMG!
Shwedagon Pagoda is a hive of activity as the locals visit often to pray to Buddha, or to ring the bells on the pagoda grounds for luck, you will also see devotees pouring water over the head of Buddha at the planetary posts (the days of the week).
We were running out of time on our last day in Yangon so we chose to ask the taxi driver to take us for a ride through the Kandawgyi Lake area rather than walk it. There are two sections to this park. One was free to enter and the other we had to pay a small fee.
Kandawgyi Lake is an artificial lake which was built during the British colonial era as a way of providing clean water supply to the city. It is east of Shwedagon Pagoda and actually provides a nice view of it.
Also along the eastern shorelines of the lake is the famous Karaweik, a concrete replica of a Burmese royal barge which was built in 1972. We were told by our taxi driver that it now houses a restaurant and is also used for weddings and functions. The area surrounding the Karaweik has  many  restaurants and cafés and it was this area of the park we paid K300 to enter.
Travel Notes (June 2017)
Currency
MMK – Burmese Kyat written here as K
You will sometimes be quoted in USD and it was easy enough for them to convert to Kyat (pronounced chat). In my opinion I think it is better to have the Kyat as everyone takes that. If you have USD they need to be in perfect condition. TIP – change or use all your Kyat before you leave Myanmar because it is not easy to get it changed once you leave. We have had no luck changing it in Thailand or Malaysia so far.
Food
Food at the markets and most little eateries is very cheap. Cheapest meal I had was an omelette for 300k ($0.30 AUD) and I would doubt we spent over $10 for a meal for the two of us at any stage!
Shwedadon Pagoda 
Location – Township, Yangon, Myanmar
Cost – K8000 entrance fee (camera fee K500) (video fee K500)
Open hours – 04:00-22:00
Tips –
you cannot wear shoes into the temple. Take a bag to but your shoes in, or you can purchase a bag from the many people selling them at the gates.
Men and women must have there shoulders and knees covered. You will not be able to enter if you are not in the appropriate attire. If you are wearing shorts take along a sarong to wrap around and cover your knees, likewise if your shoulders are not covered by your shirt take a scarf to drape across your shoulders.
Upon entering the pagoda you will be approached by a local guide. If you do not want to pay extra for a guide politely say no and move on.
If you would like to take a photo of a monk you should respectfully ask monks if they're willing to have their photo taken. If you are posing with the monk do not touch him or her. If they want to, they will link arms with you.
The Strand
Location – 92 Strand Rd, Yangon, Myanmar
Cost – Classic High Tea – $20 USD / Myanmar High Tea – $18 USD + service charge & gov tax = $43.70 USD
Trip to Dala Island
Ferry – cost K4000 return trip
Open hours – ferries run every 20 minutes between 0500 – 2100
Pedal powered rickshaw – K8000 / hour (you may be able to barter not sure.)
Guide – Chozin Thway Phone +95  9967969145
Kandawgyi Lake
Open hours – Not sure
Cost – free to enter one part of the park and K300 to enter the other part.
Accommodation
30th Corner Boutique Hostel
Cost – $18 USD/night for double room with A/C
Pros – A/C, fridge, deck, drawer and cupboard, good size room, great wifi (we did have dongle thinggy outside our door – room 30i), shared amenities – clean, soap in bathroom, TP in toilets.
Cons – TV – one channel no english. No tea and coffee making facilities. No lift / elevator.
Verdict– although this room had a TV it was useless. Shared bathrooms, but at least they were clean and the toilets and showers were separate and divided into gents and ladies sections. Noise level – during the day the noise from traffic is quiet loud as they blare their horns all day long. When I went to sleep (fairly early sometime between 9-10 there was still a lot of noise not just traffic but there was banging above us and in the area behind our bed. I fell asleep easy and when I woke at 02:30 it was dead quiet. Traffic didn't start again until around 06:00 and was not that noisy to begin with.
Wifi/Sim Card
We found that the wifi wasn't always good in the hotels. Having said that we did get lucky in a couple of places and had very good wifi. We each bought a sim card for our phone/iPad at the airport in Yangon when we flew in. I had read somewhere that ooredoo was good and I was not disappointed with my connection. We paid K22,500 for 14Gb and 30mins calls. I think 6Gb and 30min calls was K11,500.
Moving on
We took a bus from Yangon to Bagan
Cost – K19,000 (approximately $19.00 AUD)
Company – sorry I can't remember but we did book it through the accommodation (30th Corner Hostel)
Departed – 21:00 – be there by 20:30. We got a taxi from town at 19:00 and only just made it.
Comfort – very good, blanket and neck pillow provided, water, soft drink, snack and refresher pack (wet wipe, tooth brush, tooth paste)
Myanmar Travel/Visa
It is now very easy to apply for a visa to travel to Myanmar. You simply apply for an eVisa online before you travel. Your tourist eVisa will be valid for 90 days from the date of issue and you may stay in Myanmar for up to 28 days from the date of arrival.
How to apply – Simply visit https://evisa.moip.gov.mm/ and fill in an on-line form. You will need to attach copies of your passport and also a passport photo. To attach our copies we simply took photos and uploaded them. When applying you need to tell them where you plan on entering Myanmar, your accommodation details (we simply put down where our first night accommodation was) and you will need a credit card for payment.
You should receive confirmation of your visa application via email within one hour. Within three days you should receive your approval letter. You need to print out the letter and take it with you. You will be expected to present it on arrival in Myanmar. 

Liked this post! Why not share it with your friends and family….. thank you!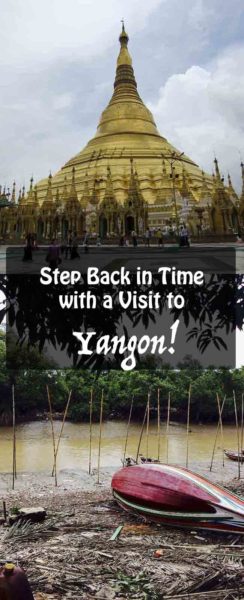 Hey there!
Don't miss a thing! Join the crew and we will send you free email updates. But don't worry, we promise not to bombard your inbox with too much awesome stuff!
Welcome board!
Something went wrong.