A Quick Guide to the Mystical Pagodas of Bagan!
It is hard to put Bagan into words. Therefore, I will write what I can and hope that my photos can convey the essence of Bagan in place of seductive narrative!
To jump straight to essential travel information about Bagan click here
About Bagan and Pagolas….
Bagan is home to 2,200 temples and stupas and is famous for its vista's of these endless pagodas, particularly at sunrise and sunset.
So just what is a pagoda, temple or stupa?
This was quite confusing I must say. What were we looking at a pagoda or a stupa? Why are some called temples? Lets get this out the way first.
Pagoda – is the name of a Hindu or Buddhist temple or sacred building found in India and East Asia.
Stupa – is a dome-shaped structure erected as a Buddhist shrine and has no opening.
Temple – is a building with entrance devoted to the worship of the Buddha, meditation, and other Buddhist rituals.
One of the next questions we asked ourselves was why, when there is not a very large population in this area, are there so many pagodas?
The answer is that Bagan was once the city of the first Burmese Kingdom. From the 9th to 13th centuries it was called Pugan. During the height of the kingdom between the 11th and 13th centuries, over 10,000 Buddhist pagodas were erected on the Bagan plains.
Today, in Bagan, there are still over 2200 Buddhist temples, stupas and monasteries – the greatest concentration of Buddhist pagodas in the world.
From what I was able to ascertain Bagan is not yet a UNESCO World Heritage Site but a proposal has been put forward with the hope of attaining the World Heritage status.
Our experience in Bagan….
We arrived early hours of the morning on an overnight bus from Yangon. Upon arrival taxi drivers were waiting and vied for our patronage. As we were still groggy from sleep we ask where we could get a coffee and a bite to eat before having to start bartering. It also gave us time to look up where our hotel was on a map so we could show the driver exactly where we wanted to go.
Once we felt more awake we jumped in a taxi and headed towards our hotel. We stopped at what I can only assume was the beginning of the Bagan Archaeological area and paid our $25 USD each for permits to visit the pagodas. At several of the larger pagodas we had to produce our permits before we could enter.
Obviously our hotel room would not be ready for us this early in the morning, but we had the taxi take us there so we could dropped off our backpacks. We hired a couple of e-bikes and by 06:30 we were exploring the pagodas of Bagan. The e-bike was a great way to get around. There was no way we were going to see all 2200 pagodas in Bagan, but we did see an absolute mass of them by whizzing around on our bikes.
Famous for the photos taken of a sunrise – a plain littered with pagodas, and the sky full of hot air-balloons – I must admit I was a little disappointed to realise the balloons didn't go up in the off season. But we did get a lovely sunrise which was absolutely delightful to watch as the sun made it's way across the pretty pagoda studded plain.
Currently many of the larger pagodas are under repair following last years earthquake. However, most of the work is to the upper parts of the pagodas and doesn't interfere with tourists visiting the pagodas. We picked out a few that we wanted to see for one reason or another but as for the other pagodas we visited, we just went to them as we spent the days riding around. Here are a few that we saw.
Don't forget to look inside the temples when you can. Inside you will find the remnants of beautiful frescoes, bas relief carving as well as Statues.
Bagan Archaeological Museum
The Bagan Archaeological Museum houses about 850 relics removed from the pagodas for storage and protection. About 10 display rooms are dedicated to exhibits such as literature, social life, architecture, arts and crafts, and buddha statues. We enjoyed our wander around the museum but as very little of the displays had English translations we didn't learn as much about Bagan's history as we would have liked to.
Thank you for visiting! Up-coming post include – Nyuang Shwe, Inle Lake,

cooking class

and wine tasting in Myanmar! I hope you will visit to read more about this magical place or, better yet, sign up to our monthly newsletter so you don't miss a thing!
Travel Notes (June 2017)
Currency
MMK – Burmese Kyat written here as K
You will sometimes be quoted in USD and it was easy enough for them to convert to Kyat (pronounced chat). In my opinion I think it is better to have the Kyat as everyone takes that. If you have USD they need to be in perfect condition. TIP – change or use all your Kyat before you leave Myanmar because it is not easy to get it changed once you leave. We have had no luck changing it in Thailand or Malaysia so far.
Bagan Archaeological Area
Location – Bagan, Myanmar
Cost – $25 USD for a permit
Open hours – n/a
Tips –
You cannot enter a temple with shoes or socks on. Wearing flip-flops, thongs, jandals or other slip on shoes will make it easier to remove your shoes at each temple.
Do dress appropriately! To enter a temple both men and women must have there shoulders and knees covered. If you are wearing shorts take along a sarong to wrap around and cover your knees, likewise if your shoulders are not covered by your shirt take a scarf to drape across your shoulders.

Don't forget to take water, sunscreen and bug spray.
Bagan Archaeological Museum
Location – Old Bagan, Myanmar
Cost – K5000 (less than $5 AUD)
Open hours – daily from 0800 -1600 (CLOSED MONDAYS)  Burmese Martyrs' Day may effect opening hours.
Tips –
You cannot enter the museum with a bag or camera. There are lockers provided to leave your bags.
You can take your phone in.
Food
Food at the markets and most little eateries is very cheap. Cheapest meal I had was an omelette for 300k ($0.30 AUD) and I would doubt we spent over $10 for a meal for the two of us at any stage! Example of a meal in Bagan – chicken & veg K2500, chicken dry chilli K2000, tea leaf salad K1000 + 1 steam rice and litre of water TOTAL K6000 (less than $6 AUD or less than $5 USD)
Wifi/Sim Card
We found that the wifi wasn't always good in the hotels. Having said that we did get lucky in a couple of places and had very good wifi. We each bought a sim card for our phone/iPad at the airport in Yangon when we flew in. I had read somewhere that ooredoo was good and I was not disappointed with my connection. We paid K22,500 for 14Gb and 30mins calls. I think 6Gb and 30min calls was K11,500.
Accommodation
We stay at the Royal Bagan Hotel which we booked through booking.com at a great price!
Cost – $28 USD
Pros – pool, extra pillows, A/C, fridge, good size room, large bathroom, lots of storage space, desk, bedside tables, kettle and coffee, good range of toiletries, English movie channel, good wifi and friendly helpful staff.
Cons – no pool towels, not sure if they had a lift/elevator, no tea supplied in the room.
Verdict–The room was a good size and really nice. Had an english speaking movie channel – lotus. Buffett breakfast was included. Eggs cooked anyway you like and then a choice of rice, noodle, potato, sausage, soup, fruit, bread etc. I would stay here again.
Transport
E-Bikes – We hired e-bikes (electric scooters) from our accommodation (Royal Bagan Hotel). We also hired e-bikes from a couple of other places nearby. At Royal Bagan Hotel they did not supply helmets (don't know about you but I like my head just the way it is so I prefer to wear a helmet).
Cost – at the hotel K7000 each or K9000 for one bike for two people. At other places nearby K5000 each bike or K7000 for one bike for two people. Helmets are available at some e-bike suppliers.
About – these e-bike are very similar to motorised scooters but their top speed is about 45km. They go all day and make getting out to the temples easy.
Note: Tourist are not allowed to hire scooters or motorbikes anywhere in Myanmar.
Getting there – Bus from Yangon to Bagan
Cost – K19,000 (approximately $19.00 AUD) / person
Company – sorry I can't remember but we did book it through the accommodation in Yangon (30th Corner Hostel)
Departed – 21:00 – be there by 20:30. We got a taxi from town at 19:00 and only just made it.
Comfort – very good, blanket and neck pillow provided, water, soft drink, snack and refresher pack (wet wipe, tooth brush, tooth paste)
Moving on – Bus from Bagan to Nyaung Shwe (Inle lake)
Cost – K11000 / per person (less than $11 AUD)
Company – Rainbow Express
Departed – 08:00 (We got picked up at 07:30)
Comfort – Not good. We ended up getting picked up by a minivan. We though it would be taking us to the bus because we said we wanted VIP/Express. It didn't. We picked up more people along the way until the minivan was full. We had many unexplained stops and didn't arrive until about 5pm at Nyaung Shwe. It was a long day. We chose to do day because we were told it was only a 6 hour trip and the apparently we would be dropped at Nyaung Shwe in the middle of the night.
Myanmar Travel/Visa
It is now very easy to apply for a visa to travel to Myanmar. You simply apply for an eVisa online before you travel. Your tourist eVisa will be valid for 90 days from the date of issue and you may stay in Myanmar for up to 28 days from the date of arrival.
How to apply – Simply visit https://evisa.moip.gov.mm/ and fill in an on-line form. You will need to attach copies of your passport and also a passport photo. To attach our copies we simply took photos and uploaded them. When applying you need to tell them where you plan on entering Myanmar, your accommodation details (we simply put down where our first night accommodation was) and you will need a credit card for payment.
You should receive confirmation of your visa application via email within one hour. Within three days you should receive your approval letter. You need to print out the letter and take it with you. You will be expected to present it on arrival in Myanmar. 

Liked this article? Please pin and share with family and friends… thank you!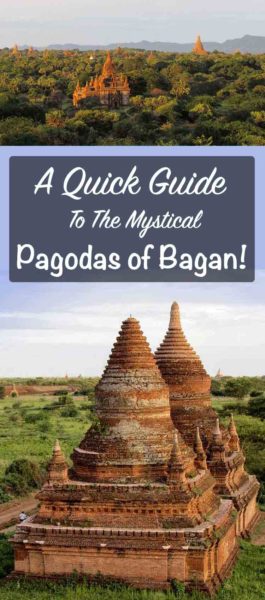 Hey there!
Don't miss a thing! Join the crew and we will send you free email updates. But don't worry, we promise not to bombard your inbox with too much awesome stuff!
Welcome board!
Something went wrong.